Don't Forget To Fall Back This Weekend In Milan, Michigan
November is just around the corner, which means we're now looking forward to Thanksgiving and to the new year, thinking more and more about Christmas, and of course, the end of Daylight Savings Time!
The time falls back an hour on November 1st at 2 a.m., so make sure to adjust your clocks before going to bed after your Halloween night festivities, or else you'll be accidentally showing up to work on Monday an hour before everyone else!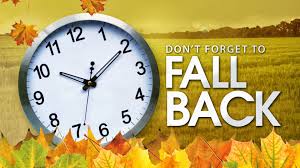 If your Chevy is equipped with an uplevel radio,
adjusting the time couldn't be easier.
Select Settings from the Home Page, then select Time and Date Settings. Select the desired function. To set the time, use the ▲ or ▼ buttons to make the time "fall back" one hour.
And if you have an OnStar
subscription, you can enable the
Auto Set function, which means you won't have to manual set the time!
For more information, watch this video below for a visual guide, and to see other clock and temperature settings.
If your current ride doesn't have an uplevel radio, you're missing out! Click
here
to shop Victory Chevy's new online inventory and upgrade today!
Stop by Victory Chevy at
1250 Dexter St in Milan, MI
to spend some time with your salesperson if you have any questions or cannot figure out how to change your clock.