Celebrate your MLB fandom with a new Chevrolet Colorado in Milan, Michigan
Eric Hosmer of the Kansas City Royals chose to drive home in a Chevrolet Colorado Diesel Midnight Edition after being named the Most Valuable Player of the 2016 MLB All-Star Game.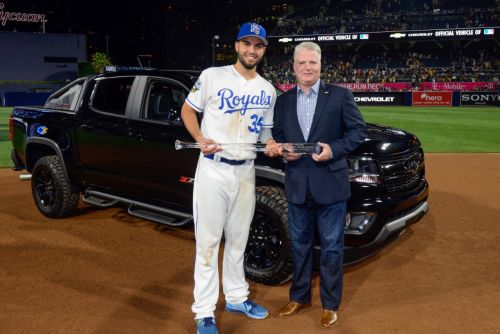 Chevrolet gave Hosmer the choice between the Colorado and a 50th Anniversary Edition Camaro SS Convertible during the MVP award ceremony. The Royals' first baseman homered and knocked in two runs with a run scored to lead the American League to a 4-2 victory over the National League in the Midsummer Classic.
"Hosmer's spectacular on-field performance tonight demonstrates to all baseball fans and especially our kids that hard work, determination and teamwork is what wins, and that is why Chevrolet is proud to present the MVP award," said Brian Sweeney, U.S. vice president of Chevrolet.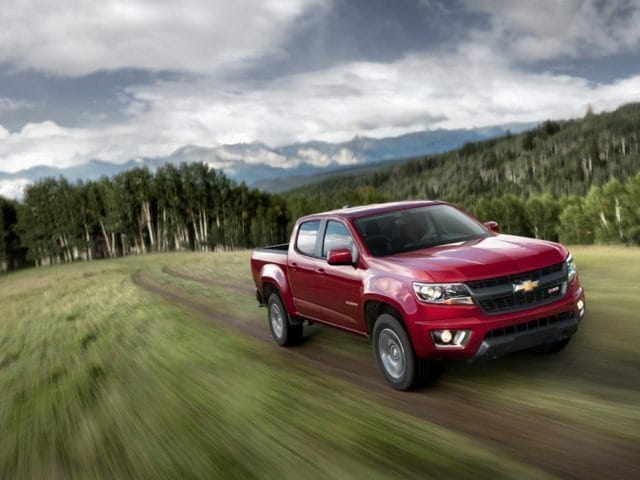 Since 2005, Chevrolet has been the Official Vehicle of Major League Baseball and through its Chevy Youth Baseball program has helped raise more than $28 million to aid local teams, benefiting more than five million youths across the nation.
The Colorado Diesel Midnight Edition that Hosmer chose begins as a black Z71 Colorado Diesel and adds an all-black front end with body-colored grille, bumper, badging, black 17-inch wheels and aggressive Goodyear DuraTrac tires that add a rugged, off-road appearance.
When Will We See You?
When we will we see you to test drive a new Chevy Colorado? Let us know in the comments section below!
For new vehicle pricing and availability info, browse our new Chevy Colorado online inventory, call us at (888) 350-8904, or stop by Victory Chevy Buick at 1250 Dexter St in Milan, MI.
Source:
Chevrolet