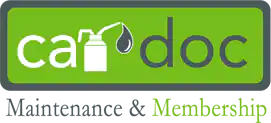 WELCOME TO THE CAR DOC!
The premier maintenance and membership program designed to provide quality budgeted car care, preventative maintenance and membership amenities to topnotch customers - like you!
Now that you've made the decision to maximize your vehicle's performance, simplify your car maintenance and ultimately grow its resale value, you can expect the following from the Car Doc program:
Save thousands on maintenance services over the life of your vehicle.   
Potential increase in residual value or resale value of your car.   
The convenience of having paid for maintenance wrapped into your monthly payment.   
Manufacture trained technicians using OEM parts on your car.   
Convenience and security through Road America.
REMEMBER, EVERYTHING ELSE IS ALWAYS 12% OFF!